Corona employees in action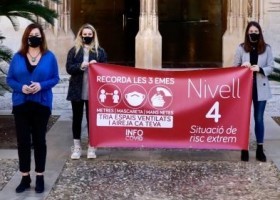 So-called "Corona employees" will provide clarification and compliance with the Corona rules over the next few months. According to the Balearic Prime Minister Francina Armengol, 377 employees will take office on December 23, 2020 and will inform people in public places, in shopping centers and in natural areas on all Balearic islands and only help to point out the urgency of the Corona rules and to ensure compliance.

Furthermore, sanctions may only be imposed by the police. Due to the increasing number of Covid-19 cases, additional control measures are required through the new deployment of the "information staff". The containment of the pandemic is to be accelerated by the information campaign at Christmas, which is intended to relieve intensive care units and protect the general population. The restrictions were already tightened at Christmas time.
Developed by © THURM REAL ESTATE