Mallorca is switching to electric cars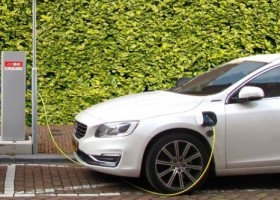 The Balearic Islands will be equipped with a total of 561 new charging stations for electric cars, of which 440 are planned in Mallorca. About one third of these will be fast charging stations, which will charge a car up to 80% within 30 minutes. All other stations require a full charge time of two to three hours.
The charging stations are installed both at central points of the island, as well as at shopping centers. With the commissioning of the new stations, the islands have a total of 922 charging options for electric cars. According to a law of the Balearic Government of last year, from the year 2025 on Mallorca, Menorca, Ibiza and Formentera diesel-powered vehicles are to be banned and from 2050 only electric vehicles on the roads. The campaign was launched by the Balearic Ministry of Transport and a private company with the aim of avoiding diesel or gasoline powered vehicles. The investment amounts to 22 million euros, of which 40% from the tourist tax.
Developed by © THURM REAL ESTATE