The Balearic Islands already show a low risk of COVID-19 infections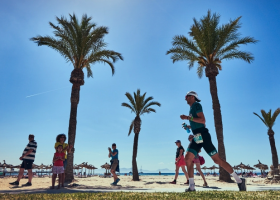 Due to the low incidence of 49.41 positive cases per 100,000 inhabitants, the Balearic Islands are already considered a low risk area for COVID-19 infections, from 50 cases there is a medium risk. In Mallorca and Ibiza there is still a medium risk of infection, with a tendency to be too low.

The cumulative incidence 14 days after the first is 50.89 and that of the second is 54.09. The Balearic Islands have already fallen from this level due to the good epidemiological situation of Menorca, the incidence of which is 8.57 after 14 days. Formentera has a value of 8.26. Both islands are in what is known as the "new normal" of contagion.

The infection rate in the Balearic Islands continues to weaken as the incidence is 21.92 after seven days. The downward trend is expected to continue in all countries except Menorca, which has an incidence of 5.35 after seven days.

According to the President of the Government Francina Armengol, the British tribe should account for 73% of the infections in the islands and there are also new variants on Ibiza, including those of the Californian tribe. Since the epidemiological situation has worsened in other countries, de-escalation measures should progress slowly. The measures will be approved by an extraordinary government council next Friday.

In Mallorca, shopping centers and facilities with an area of ​​more than 700 square meters are already opening on Saturdays, as will the interiors of bars and restaurants from next Monday.
Developed by © THURM REAL ESTATE